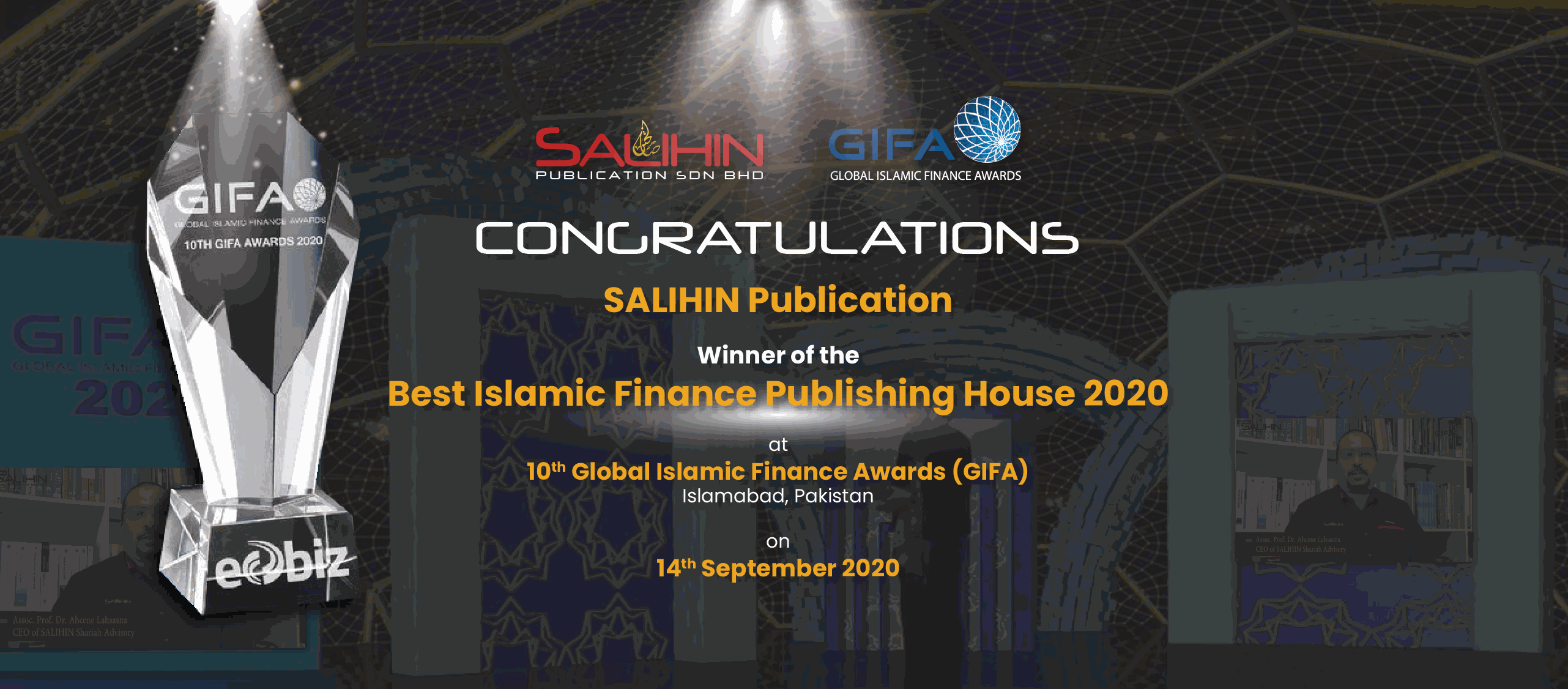 SALIHIN SHARIAH ADVISORY WINS THE BEST ISLAMIC FINANCE PUBLISHING HOUSE AWARD 2020
Tuesday 15/09/2020
KUALA LUMPUR, Sept 15 (Bernama) --
SALIHIN Shariah Advisory (SSA) is honoured to be the winner of the Best Islamic Finance Publishing House 2020 during the 10
th
Global Islamic Finance Awards (GIFA) Ceremony on 14 September 2020, which was held online due to COVID-19 pandemic. SSA won the award through its publishing house, SALIHIN Publication Sdn. Bhd. (SALIHIN Publication). The annual GIFA Awards ceremony has been organized in different countries including Malaysia.

SALIHIN 2021 BUDGET HIGHLIGHTS
Friday 06/11/2020
MALAYSIA, Nov 6 -- Budget 2021 has been formulated for Malaysians with the theme "Resilient As One, Together We Triumph".

The Government has been decided on "Expansionary Budget". The Budget was formulated based on Three (3) Integral Goals: Rakyat's Well-Being, Business Continuity, and Economic Resilience. The 6R drivers of the Budget are: Resolve, Resilience, Restart, Recovery, Revitalize and Reform.