16th KUALA LUMPUR ISLAMIC FINANCE FORUM (KLIFF 2021)
9-11/03/2021
KUALA LUMPUR --
SALIHIN Shariah Advisory Sdn. Bhd. is proud to be one of the bronze partners for the 16th Kuala Lumpur Islamic Finance Forum (KLIFF 2021) from 9 March to 11 March 2021. Prof. Dr. Maliah Sulaiman, Director of Excellence for Islamic Accounting and Auditing of SSA will be the moderator for one of the sessions with the topic " Isu-Isu Syariah Dalam Pelaksanaan Piawaian Perakaunan Antarabangsa Untuk Institusi Kewangan Islam" on 11th March 2021 (2.30-3.45 pm).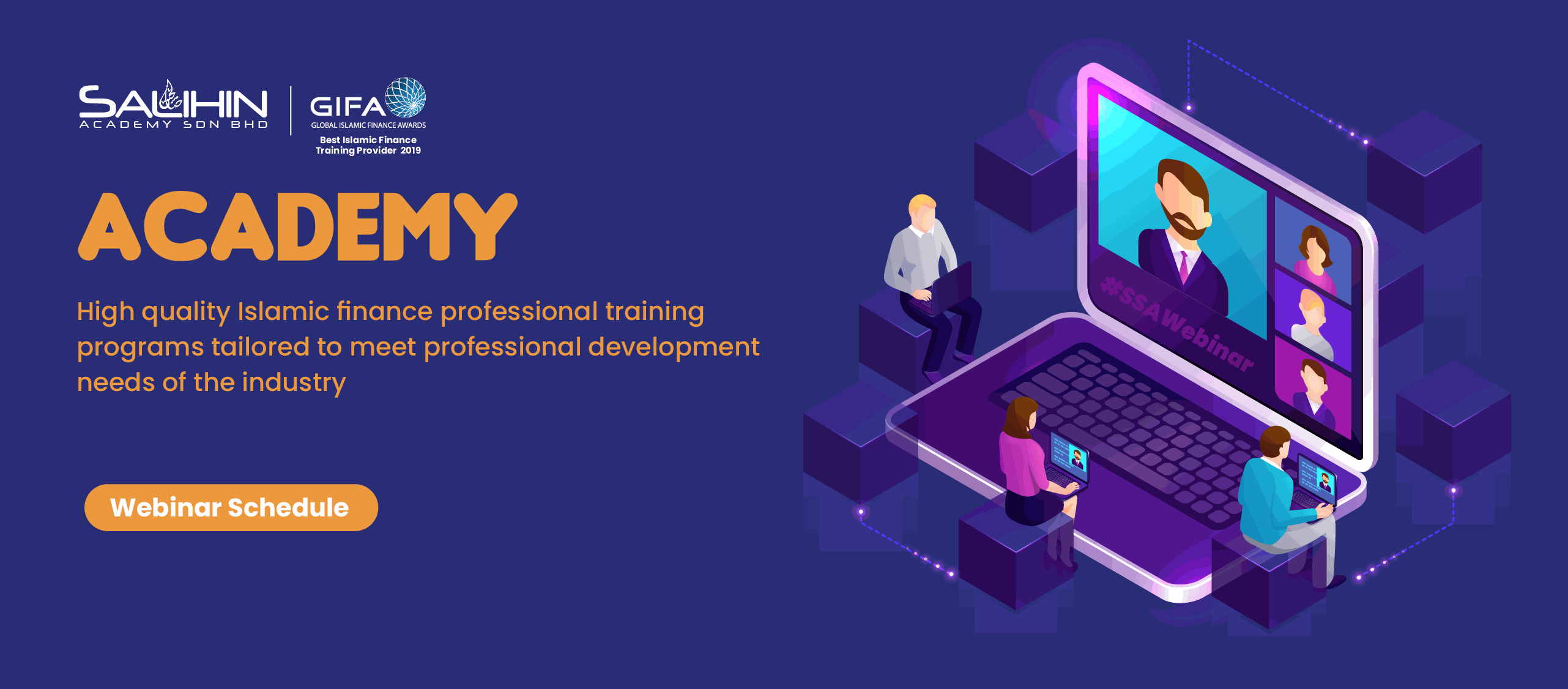 ISLAMIC FINANCE GRADUATES NEED MORE TRAINING
Friday 23/04/2021
MALAYSIA, Apr 23 --
Islamic Finance graduates need more training and familiarity to enhance development of Islamic financial technology (fintech) and overcome the issue of scarcity within Shariah scholars' levels of specialism in the industry. CEO, SALIHIN Shariah Advisory Sdn. Bhd., Assoc. Prof. Dr. Ahcene Lahsasna said, "Financial institutions would also want to pick those who are competent and experienced to ensure compliance is met."

PEMULIH: ESSENTIAL HIGHLIGHTS FOR BUSINESSES
Monday 28/06/2021
MALAYSIA, June 28 -- Amid the extension of MCO 3.0, Prime Minister Malaysia unveiled RM150 billion Pakej Perlindungan Rakyat dan Pemulihan Ekonomi (PEMULIH). The objective is to support people and businesses while intensifying efforts to contain the pandemic and steering the country on the right trajectory of economic recovery. Among the initiatives are Salary Subsidy Programme (PSU 4.0), HRD Corp Levies Exemption, Prihatin Special Grant (GKP) 4.0 Programme, Corporate Tax Initiatives, Digitalisation Grant and Extension of Electricity Bill Discounts.



SALIHIN MALAYSIA BUDGET 2022 KEY HIGHLIGHTS
Friday 29/10/2021
MALAYSIA, 29 Oct -- The Malaysia Budget 2022 was announced on 29 October 2021 with an allocation of RM332.1, making it the biggest in history. The Budget 2022 of RM332.1 billion is expansionary aimed at sustaining lives and livelihoods post-pandemic period. It is driven by three (3) integral thrusts: Strengthening Recovery Building Resilience Spurring Renewal. It takes a whole nation approach for inclusive prosperity theme "Keluarga Malaysia, Makmur Sejahtera."

SALIHIN brings you its key highlights of the budget which are relevant to you and your businesses.