Available Now
MAQASID AL-SHARIAH IN ISLAMIC ECONOMICS & FINANCE
Maqāṣid al-Sharīʿah (the objectives of Islamic law) is one of the most important concepts that play a crucial role in strengthening the contemporary Islamic Finance today. It is considered as a measurement to streamline the Islamic Finance business activities, along with the different products offered in the market. The achievement of Maqāṣid al-Sharīʿah in Islamic Finance is an indication of the Sharīʿah compliant status of the Islamic Financial Institutions activities. However, in order to ensure a proper implementation of Maqāṣid al-Sharīʿah in the current business environment, it is important at the initial stage to understand its concept, features, principles and categories, before moving to the critical stage, which is the stage of implementation. The present book explains Maqāṣid al-Sharīʿah in the area of Islamic Economics and Finance, with a specific concern on wealth, which represents one of the five objectives of Sharīʿah. The book is more oriented towards Islamic Finance applications from Maqāṣid perspective. Maqāṣid al-Sharīʿah that has been addressed in this book is based on two approaches; macro approach where the focus is on the general objectives of Sharīʿah in wealth, property, business and finance; and the second approach is based on a micro approach by focusing on the objectives of the applications, products, instruments and services offered in Islamic Finance. In addition, special discussion of Maqāṣid al-Sharīʿah within the context of Social Development Goals (SDGs), Environmental, Social and Governance (ESG) and Value Based Intermediation (VBI) have been incorporated in this second edition of this book.
BOOK IN FOCUS
---
"
Shari'ah Issues & Resolutions in Contemporary Islamic Banking & Finance" is
a specialized book where it discusses most prominent
Shari'ah
issues and resolutions
in Islamic banking and finance. It touches almost all applicable
Shari'ah
contracts in the IFIs.
It is a best companion for students,
practitioners etc. where with this one book, all the
Shari'ah
resolutions provided by SC are incorporated here.
"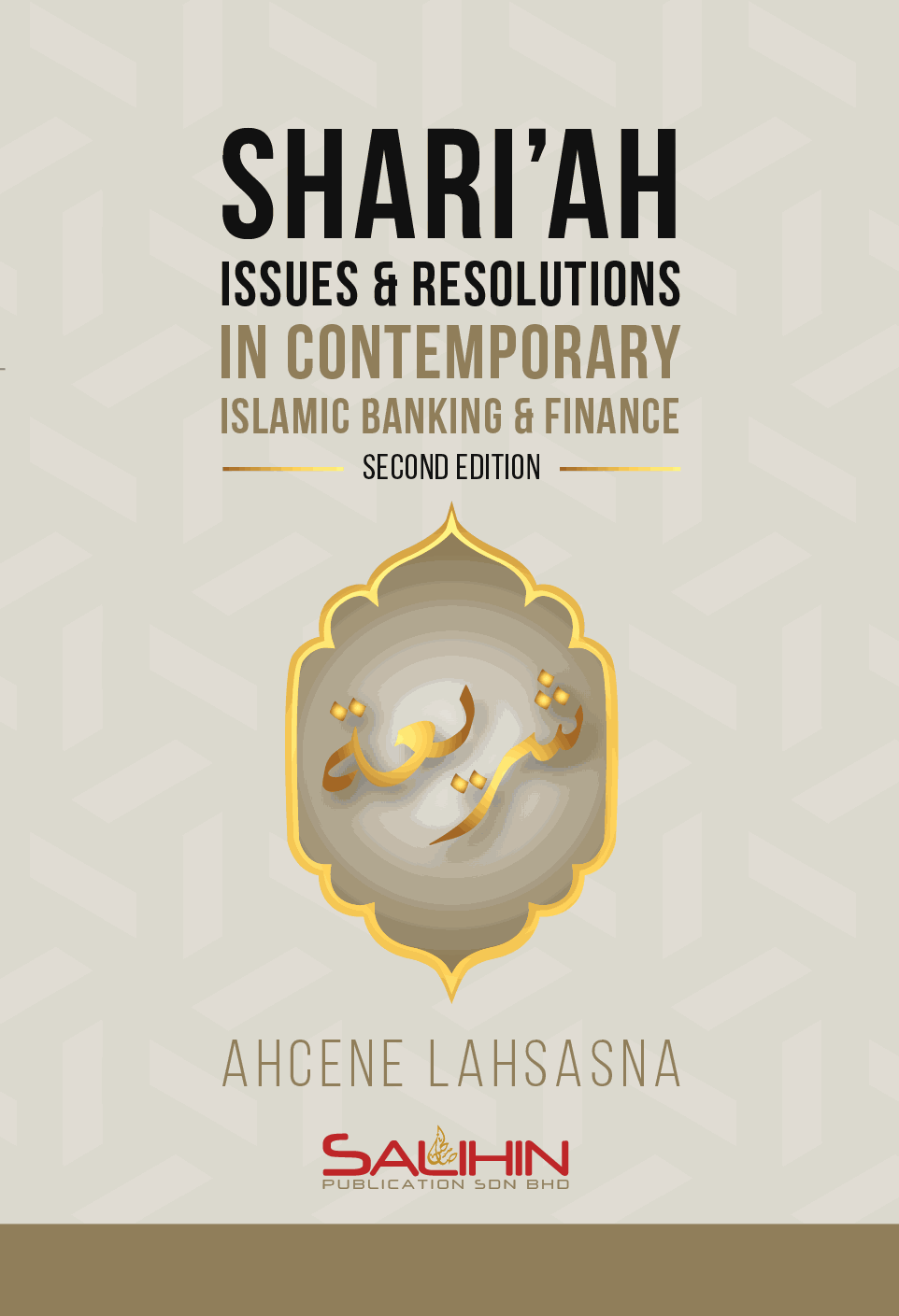 Our Collaborative Partners